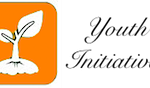 Earth Matters, a program of Nelson CARES Society , began in the spring of 1995 when two local youth were inspired to create a summer pilot project for high school students called "HANDS-ON". Building on the success of "HANDS ON", Earth Matters evolved into a youth-driven program focusing on involving young people in giving back to their community by working on environmental and social justice projects.
Some of the many community projects which youth participants have completed include:
The construction of a Compost Demonstration Area at Nelson's Community Gardens
Working with high school classes to create "biodiversity gardens" and interpretive nature areas.
Creating an Organic Waste Exchange to link people and businesses without composting facilities with farmers and gardeners who can use their organic waste.
Writing and printing an information booklet on environmental issues in the Kootenays.
Building wheelchair accessible pathways at the Community Gardens.
Working on an Eco-Forestry campaign to promote Ecological Wood Certification.
Constructing a community greenhouse at the community gardens.
Establishing a recycling system at a local apartment building.
Constructing raised accessible garden beds for a senior's residence.
Trail building and restoration.
Running a Youth Market Garden business to train young people in entrepreneurial skills.
Creating urban green space areas and biodiversity gardens in Nelson's downtown core.
Building a "strawbale" Education Centre at the Cottonwood Falls garden as a model of environmentally-friendly building.
Working to increase food accessibility by creating a Nelson Food Directory
Offering public workshops on a variety of community issues.
Organizing a Fruit Tree Mapping Project to link homeowners with unused fruit trees with community members who can use their fruit.
Producing a series of radio documentaries on community issues.
Offering free "Home Green-Ups" to community members
Maintaining the Demonstration Herb Garden at Cottonwood Falls Park
Earth Matters is always interested in having youth be apart of our projects.   If you're a youth in the community and would like a wonderful and inspirational opportunity, contact Earth Matters and see how you can get involved.  Local volunteerism is not only a valuable way to give back to your community, but will open many more doors for your future.
Some of the ways youth can be involved is by participating in the brainstorming and development of new projects that will bring awareness to environmental issues in our community.  These initiatives can offer great opportunities to learn new skills including grant writing and project management.
Resources
Youth Initiatives in Pictures