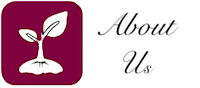 Earth Matters, a program of Nelson CARES Society , began in the spring of 1995 when two local youth were inspired to create a summer pilot project for high school students called "HANDS-ON". Building on the success of "HANDS ON", Earth Matters evolved into a youth-driven program focusing on involving young people in giving back to their community by working on environmental and social justice projects.
Over the years, Earth Matters continued to deliver innovative "youth driven" programs and services to the community.  See Youth Initiatives for details on the many projects that have taken place.
Nurturing the Social Enterprise Seed
In 2002 Nelson CARES Society's Career Development Services Program (now Supported Employment Program) saw a wonderful work opportunity for people with disabilities in a weekly recycling pick-up service from local downtown businesses.  Ultimately their success led to an ongoing collaboration with the Earth Matters Program in the creation of the Earth Matters ECO Store in December 2009. The Store worked to deliver composting and environmental education as well as be a hub for purchasing various eco-friendly products.  In 2011 the store closed its doors. Resources and education regarding composting remain available online and through our school-based worm library program.
Earth Matters Upcyclers: Zero Waste Youth Project
In 2012, Earth Matters has embarked upon a new project: The Earth Matters Upcyclers: Zero Waste Youth Program.  Youth have gathered to create a space in the Nelson and District Youth Centre  equipped with sewing machines, donated recycled textiles, a sewing expert and two excited coordinators.  As of February 2013 youth will be  will be upcycling old Shambhala tents into grocery bags and jackets and selling them back to the festival.
Pollination: Funding Support
Funding for our many Earth Matters projects and initiatives over the years has come from a wide range of supporters including Columbia Basin Trust, Vancouver Foundation, Eco Action, Shell Canada, BC Hydro, Esso, Osprey Foundation, Community Living BC, RDCK, TD Environmental Fund, Nelson and District Credit Union to name but a few.  We are so grateful for their confidence and support of these vital community programs allowing us to promote environmental responsibility and stewardship of our beloved community, region, country, and planet.
Harvesting and Reseeding: Where to go from here
With many successes behind us and wonderful support from our community for our work, the Earth Matters Program plans to continue to engage youth and other partners in creating even more innovative and educational projects that inspire positive environmental change in our community. Our goal is also to operate economically sustainable social enterprises that not only employ youth and people experiencing barriers to employment, but that can financially support many new youth initiatives for years to come.
How can you participate?
If you would like to get involved, there are volunteer and paid work opportunities with Earth Matters.  If you are passionate about the environment and want an avenue to express your ideas, we welcome your participation.  If you would like to financially support our future endeavors, we welcome your donations, all of which are tax receipt able. Go to Nelson CARES Society website for more information on making a donation. For more information on the Earth Matters Program, contact us at (250) 352 – 6011 ext 15 or email at [email protected]