Earth Matters Electronics Recycling
Earth is recycling used cell phones, Mp3 players, iPods, digital cameras, and printer cartridges.   People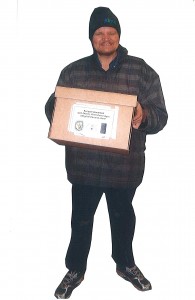 interested in dropping off the specified electronics can bring them to one of the participating drop box locations: Cowan's Office Supply, Home Hardware Building Centre, Mount Sentinel High School, Nelson CARES Society, Self Design High, Sk Electronics, and Selkirk College.   Electronics donated will be recycled generating funds for the Earth Matters Recycling social enterprise.  For every 24 eligible electronics donated 1 tree will be planted by Tree Canada.
Blue Bag and Cardboard pickup service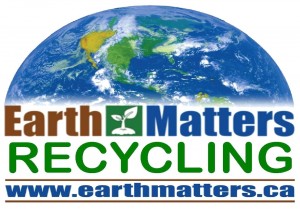 Our Earth Matters 'Green Team' pickup recycling around the Nelson community twice a week, offering a valuable and beneficial service to local businesses. The service is part of the Nelson CARES Society mandate to serve the residents of Nelson while at the same time, creating a beneficial employment opportunity for adults served by the Supported Employment Program.
Refundable Bottles
We will also pickup your refundable bottles and redirect the proceeds to the Nelson CARES Society. Proceeds will be use to help expand Earth Matters projects in Nelson.
Prices
$17 for a small truck load
$30 for a large truck load
Pick-Up Times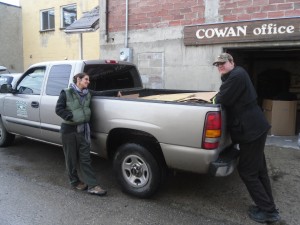 Our service is flexible and designed to fit your needs. We offer weekly, bi-weekly and monthly pick-ups, or simply call when you need the service and we will schedule a pick-up.
Benefiting YOU and Nelson
The Earth Matters Recycling service (formerly CDS Recycling) is a social enterprise initiative of the non-profit organization Nelson CARES Society. Profits are used to help fund the society's community programs.
Schedule a pick-up TODAY
250 352-6011 Ext 18